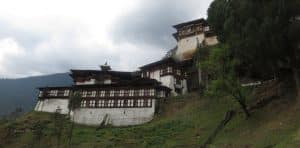 Insight meditation is dissolving process that reduces resistance speeding up spiritual evolution. It is a sacrifice well worth the effort; as everyone who has successfully completed the dissolving sequence, knows only to well by their own direct experience.
Good story or ego and soul man
May I present you with a good story because I like you enjoy a good story. One day ego man was walking along the path of life. He is referred to as ego man because his focus of perception and function is part or self interest orientated. As it happens he meets soul man at the cross roads; which is the choice between circle illusion path or straight up freedom from illusion path.
As he is a soul man he knows by his own direct experience that the only escape from illusion is vibration education. Soul man presents in his hand. Here it is a priceless gem the esoteric secret key of release. To which what do you think ego man said? "Do not tell me what to do" of course, because he is only interested in glamour of illusion with the wild ride in life that it provides.
Ego man finds potholes by falling into them
So now ego man continues walking on his way falling into all the pitfalls of life; suffering pain and suffering experience as a natural consequence because his road map is incomplete. His approach to finding pot holes is by falling into them first. Soul man also goes on his way feeling very compassionate because he knows only to well what will be ego man's fate. It will remain the same as it has always been. While his approach remains unchanged; it will mean endless reincarnation for all eternity.
There does not need to be pain and suffering experience in spiritual growth. Unfortunately there usually is because the ego resists soul light weakening its power. Grief is one emotion that will open you to the greater reality with many new possibilities. When we give up chasing and simply quietly sit still then many possibilities will arise that will change fate.
Key of release
Key of release is insight meditation practice, which is a very simple technique. However it needs to be practiced with a very strict discipline to be successful. Sadly the ego does not like discipline too much. So here we have our eternal choice, which is to feed and nurture ego or soul.
Christ said many years ago that "as you sow so shall you reap', which is a direct reference to the wheel of rebirth. Insight meditation is dissolving process that sets you up for better circumstances. Which means as you apply yourself correctly in one lifetime or incarnation by evolving spiritually; then you may expect better opportunities in your next lifetime.
In the peace of understanding may we all dwell.