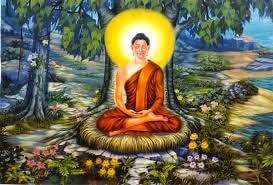 Advanced Meditation Secrets Self Energy Healing
Improve posture by straightening the spine with continuous meditation; as it increases the flow of energy from the Over soul. Which will position the spinal column progressively into its straightened correct alignment. Which is more easily achieved with continuous meditating ability. Naturally this self spiritual energy healing will improve health and function of your physical body. Three stages of meditation maturity surface, deep and escape; will reflect the level of results that are achieved with meditation spinal alignment.
Insight Meditation is Self Energy Healing
Every serious student would be wise; to have a correct concept for the purpose and function of meditating practice. There are only two paths in life. The first path or ego approach is to run around chasing the illusion enjoying the glamour of sensation. Learn spiritual science at an Ashram, monastery or meditation center.
This naturally leads to the energy state of reduced soul energy flow; with a contracted twisted spinal alignment of the body with reduced function. The second path or soul approach is to sit still in order to escape the illusion.
Meditation spinal alignment
In meditation you practice detached observation of sensation with no particular attachment. Naturally leads to the energy state of increased soul energy flow with an expanded straightened spinal alignment of the body. With improved posture this results in improved metabolic function or health.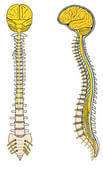 It is ego energy that contracts and soul energy that expands. Therefore it is clear and easy to see; that the degree of correct spinal column alignment; will reveal the spiritual status of any given individual. Spiritual status is defined to be; the energy resistance balance or frequency. To straighten the spine and square up our frame or posture we need to first start with beginner meditation or anapana.
Progressively removes sediment or resistance
Meditation spinal alignment spiritual energy healing increases soul energy flow; progressively removing the sediments of crystallization or resistance. Meditation is a progression from rigidity into flexibility on all levels of your being mental, emotional and physical.
Whenever you meditate your soul energy flow increases or speeds up; and whenever you stop meditating your soul energy flow slows down. Understanding this aspect explains why any progress you have successfully made during meditation practice; is easily reversible during those periods of meditation abstinence.
Meditation spinal alignment Ten day meditation Course
One ten-day meditation course correctly practiced will enable you; to make a significant improvement in your stage of progression or ability. After your course you practice one hour in the morning and one hour in the evening every day. Certainly this will enable you to maintain your stage of meditation progression; but it will result in very little overall improvement or progression.
Accordingly this explains why it is better to do a ten-day course every month for four months; rather than to do a ten-day course every year for four years!
Advanced Meditation Secrets Continuous meditation
Your focus for meditation ability needs to be on doing continuous courses. Until continuous meditation ability is achieved. To become aware of the soul energy flow; and hold your awareness within it; results in being able to meditate continuously with continuous dissolving of crystallization.
Only at night when you sleep does your body rest; to remove the stirred up impurities and further soften the linings of the energy channels; in order for meditation the next day to expand the channels even further.
Only continuous meditation enables possibility of enlightenment
While you are practicing continuous meditation you will achieve only progression in meditating ability. With no reversal of results due to soul energy flow slowing down! At this point you no longer need the initial strict protocol any longer.
Because you now have the ability to meditate in all conditions. You have now begun the dual life of the outer everyday life; and the inner meditative life all at the same time. No one practicing meditation at the level of a one ten-day course every year; with two hours each day only will ever achieve enlightenment.
Bungarelli Experience Stronger when Spine more correctly aligned: Meditation Energy healing
Only meditators with the ability to meditate continuously will ever have any chance to achieve enlightenment. During meditation at times you will experience. What is a mini enlightenment experience or Bungarelli. Which is a larger than usual influx of soul energy flow coming down from your Over soul. Sometimes referred to as Bunga for short.
This experience is identical to the enlightenment experience with one small difference. This difference is the degree of resistance in your body. With the mini enlightenment experience the resistance pulls up the influx of energy short. While with enlightenment it is a complete experience. Which is free of resistance. Enlightenment is the final dissolution and removal of the last remaining specks of resistance in your being. After enlightenment then reversal of meditation progress is no longer applicable. You are now truly free.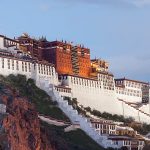 Meditation Spinal Alignment Spiritual Energy healing
More simply we could say; we come to see and recognize our own blind spots. Grief in particular is the one emotion; which opens us to the greater reality. Allowing light to enter. Whereas before it was not permitted. Firstly one needs to have conscious awareness of a better framework. Then self-discipline is required. To apply the lessons to walk the pathway into lighter states of being. Every spiritual growth step has an aspect of letting go. Discipline from an ego point of view but love from the soul perspective.
Balanced Human Being create Balance first three Rays
In order to become a balanced human being; we need to create balance in the first three rays or aspects. The first ray is Will and Power to create movement. Anyone who is seeking solutions to life's problems or spiritual growth; will need an impact of first ray energy to move forward.
After the necessary movement; then we may allow for the use of second ray energy or Love Wisdom. The love wisdom aspect or feeling based orientation. Is the Mystical approach to life. The third ray is Active intelligence. This orientation is the mental level aspect. Often referred to as the Esoteric approach.
After reading and studying this post. You can now regard yourself to be a serious esoteric student. Importantly the next step is to practice serious insight meditation! Which is in order to achieve a lighter vibration of being. That will completely transform the pattern of your life!