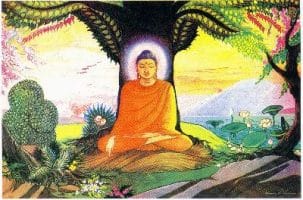 The first time you sit still to meditate is the first moment. When the choice has been made. To select against the ego or personality. In order to promote your own evolution in spiritual consciousness! In the stillness you become aware of the deeper energy within yourself. You gain a direct awareness that every living thing is more or deeper than just a physical body!
Evolution of Consciousness is resisted by Personality
Enabling you to gain fourth dimensional perception while still living within the confines of a physical body. What does the ego man say to the soul or free man who presents the key of release? Do not tell me what to do of course!!! So it is that the personality resists any influence or words that would weaken its power.
Personality likes to maintain the status quo and does not like change in any aspect. This is particularly so in regard to changes in awareness because this will mean changes to the value system; which in turn will mean changes to lifestyle. However when the choice is first made. To enter a monastery, ashram, meditation group or spiritual development group. Embracing energy change. All because the evolution in spiritual consciousness or awareness is the changing from a lower to a higher level energy state. Spiritual evolution consciousness is a natural complete change with transformation.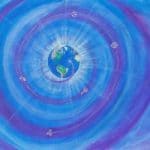 Spiritual Evolution consciousness weakens the power of personality
Our personality or ego knows only to well that increasing energy; with soul light will weaken its power over the pattern of your life. This is the whole reason that it resists; which in effect is delaying the evolution consciousness or spiritual awareness. This is personality resistance to soul light. Just as Christ said many years ago "seek and you shall find" is just as true today as it was in the origins of the past.
Christ also said that "the meek shall inherit the earth"; which is a reference to the energy state of the personality being an instrument of soul and not a power unto itself. This is a direct observation that kind and gentle people will evolve to higher states of being or level in the heavenly fields [astral planes]; after passing over at the end of an incarnation with death. Which is a demonstration of evolution consciousness.
Whether you have the maturity to be ready or not for this article. My suggestion would be that you load this information into your psyche. In the fullness of time it will become very useful to you. When you first make the choice to live within a spiritual framework. To enter the inner world reality with meditation practice. Which will improve your level of spiritual consciousness.
After reading and studying this post. You can now regard yourself to be a serious esoteric student. Importantly the next step is to practice serious insight meditation! Which is in order to achieve a lighter vibration of being. That will completely transform the pattern of your life!